Where to acquire a bird and veterinary care are a couple of the most important things for the health and welfare of your bird. Many birds can live 50 years and even longer! Good and proper nuitrition is extremely important and you can find a lot of information about that on various sites on the Internet. Visit your Avian Vet directly as to the proper diet for your breed of bird, since it does vary by species. However, one thing is univeral, they ALL need MORE than just seeds and nuts in their diet.
Here we will refer you to the very best place to acquire a happy, healthy and well-adjusted bird and an excellent Avian Vet that we adore.
| | | |
| --- | --- | --- |
| | Where to Buy a Baby: | |
It is VERY important that purchase your bird from a REPUTABLE Bird breeder who teaches you about proper care of your bird! Do not settle for less or your bird will not have a full and healthy life. Your baby should be healthy, happy, loved. well-cared for and extremely well socialized. You should be prepared to visit an Avian Vet within 72 hours of your bird purchase for a well-bird exam, just to be assured that there are no problems. Do NOT EVER purchase an unweaned baby!
We definitely refer, David Christensen and The Rudkin Aviary, both located in the Los Angeles, CA area. We also highly recommend ABRC located in Loxahatachee, FLorida. These are exceptional places to find your own wonderful, totally healthy baby.
| | | |
| --- | --- | --- |
| | David Christensen: | |
We bought our adorable, Bare-Eyed Cockatoo, Magoo, from David and you can see from the photos how healthy, playful and well-adjusted Magoo is. Soon thereafter, we also purchased our wonderful Vosmaeri Electus, Truffle. David is located in the Mission Viego, CA area and has a unique and sensational breeding program. The birds are used for pet therapy with the elderly residents of his board and care facility, Country Manor II. The residents interact with the birds and this way, give and receive love. It is indeed a "win win" situation for both the seniors and the birds.
The birds help in pain management, education, conversation, stimulation and the residents feel they are making a contribution to society. Due to this interaction, the birds become very well socialized.
Visit David's Web Page at Country Manor Pet II Therapy to read about the breeds he has available and for more contact information. You may email David or call him at (949) 494-2154 (reasonable hours Pacific Time please). David DOES SHIP birds.
| | | |
| --- | --- | --- |
| | ABRC: | |
ABRC, Avicultural Breeding and Research Center, in Loxahatchee, Florida, is one of the most respected breeding establishments in the United States. They have many extremely rare breeds of parrots, many of which are endangered species. It was founded by a man who loved parrots and wished to do research and publish information on their behavior, needs and reproduction. All of their birds are very well cared for. They do offer beautiful, intelligent and affectionate hand raised chicks that will make healthy and happy pets who will capture your heart.
Our charming Blue-Throated Macaw, Kruger, was hatched and lovingly raised and socialized at ABRC and Kruger is not only a real delight, he is an extremely rare macaw whose species has almost disappeared in the wild at this time.
We are buying our wonderful Daisy Mae, a Ducorps Cockatoo, from ABRC and she is still just a wee baby. We can hardly wait for this baby to arrive and are very excited indeed. ABRC has many rare species available and they DO SHIP. To determine availability, do give Terry a call at (561) 790-0729 or email ABRC for information.
| | | |
| --- | --- | --- |
| | The Rudkin Aviary: | |
We bought our fantastic Major Mitchell's Cockatoo, War Dance, from The Rudkin Aviary and she is just incredible! She is the most gorgeous cockatoo we have ever seen. She is happy, healthy and a total delight. The Rudkin Aviary is located in Bardsdale, CA area and was established in 1912. They have some wonderful exotic Australian cockatoos and have a really lovely facility.
Visit their Web Page at The Rudkin Aviary to read about the breeds available and for more information. They have a closed aviary and they DO ship.
| | | |
| --- | --- | --- |
| | Our Veterinarian is: | |
Avian and Exotic Animal Hospital
Dr. Walter J. Rosskopf, DVM, Certified in Avian Practice
Dr. Richard W. Woerpel, DVM
4871 West Rosecrans Avenue
Hawthorne, CA 90250
310-679-0693
Call for Appointment
It is VERY important that you take your bird to a vet who is Certified in Avian Practice. There is a list of Certified Avian Veterinarians located at ABVP Certified Avian Veterinarians but this list may not be updated as frequently as you might desire. You may also search for a Certified Avian Vet by visiting the American Board of Veterinary Pratictioners and adding search specifics, such as avian for practice and the state abbreviation for your location.

At Rcat.com, we do NOT provide any bird advice other than is found on our pages!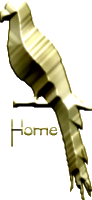 All artwork and graphics are the property of Ruger Design and are protected by copyright law. Any reproduction of these graphics without the written permission of Ruger Design is forbidden by law.