Photos taken April 6, 2002 - Age About 25 years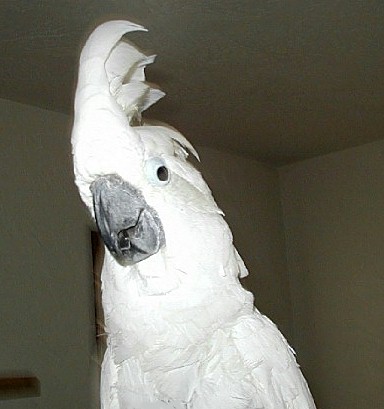 Max is an Umbrella Cockatoo and the love of our lives.
He is a DNA sexed Male.
He is very happy having his companion, Magoo to squawk with :)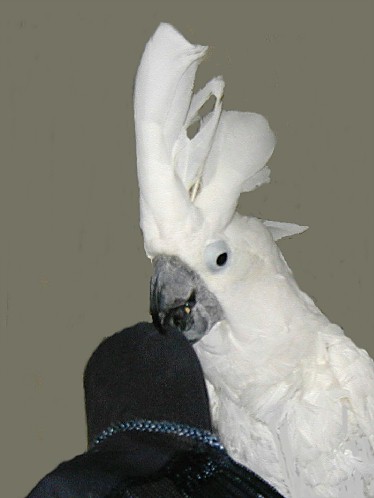 That's better, let your head breathe!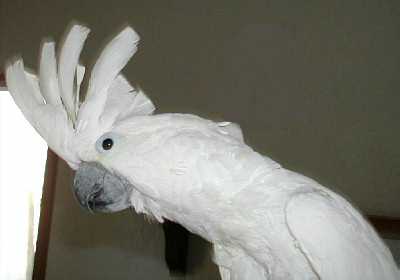 Big Max!
See More Photos of Max Here: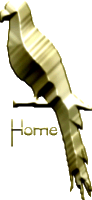 All artwork and graphics are the property of Ruger Design and are protected by copyright law. Any reproduction of these graphics without the written permission of Ruger Design is forbidden by law.